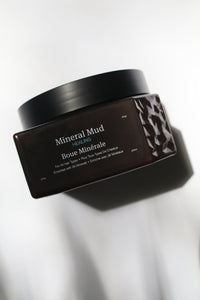 The Mineral Mud mask is a deep healing treatment with 26 essential minerals. The Mineral Mud envelops each strand of hair with a layer of minerals creating vibrancy and vitality.
The blend of minerals, protein and moisture heals the scalp and stimulates hair follicles.
Leaves hair feeling smooth and shiny
Created for hair, however, consumer feedback is that the mineral mud has healing results on a variety of skin care problems such as eczema and psoriasis.
Apply the Mineral Mud onto wet hair and leave in for 4-5 minutes. For daily use.
INGREDIENTS
Enriched with 26 Active Dead Sea minerals
Pure Keratin
Vitamin E
Macadamia oil
34oz/1000ml, 3oz/90ml, 8.5oz/250ml